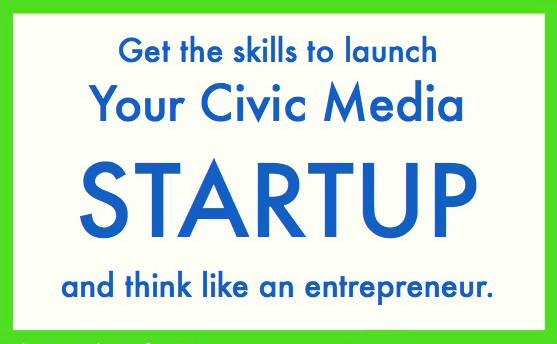 Looking to launch a News or Civic Media startup? This class can help.
April 9, 2013
NEW 400/600: Creating the Next News Startup is starting its third semester, and a new class of civic-minded media entrepreneurs is preparing to go out into the world and make a difference by informing communities with unmet needs.
The class still has a few open slots. If you're a Syracuse University student — regardless of your major — look for NEW 400 (for undergrads) or NEW 600 (for grads) in MySlice. The course meets Mondays and Wednesdays from 3:45 – 5:05 p.m. in the Newhouse building. (Have questions? Contact Journalism Innovation Chair Dan Pacheco).
While this course is run out of the S.I. Newhouse school, it's open to juniors, seniors and grad students from all schools at Syracuse University. We'll even admit sophomores who can demonstrate prior entrepreneurial experience. Have friends with design or coding skills? Encourage them to sign up and take the course along with you and use the course and build your dream team while getting mentored by Dan Pacheco, the Chair of Journalism and Innovation and an active media entrepreneur.
NEW 400/600 is ideal for students who have an idea for a new informational site, product or service with factual information and civic engagement at its core. You can expect to learn about:
Business basics.
Market research.
Rapid prototyping.
Pitching your startup.
Writing product requirements.
WordPress, Drupal and other common CMS's.
Ad networks and data analytics.
Using social media APIs to build a brand.
Funding and grants.
You'll also meet real media entrepreneurs through guest lectures, both online and in person.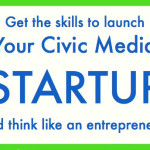 Professor Pacheco in the Press