Brainstorming sessions for News App contest
October 18, 2012
As we announced yesterday, we're excited to be a part of the SU Student App Competition. We're offering a $500 prize for the best student-designed news/journalism/civic media app.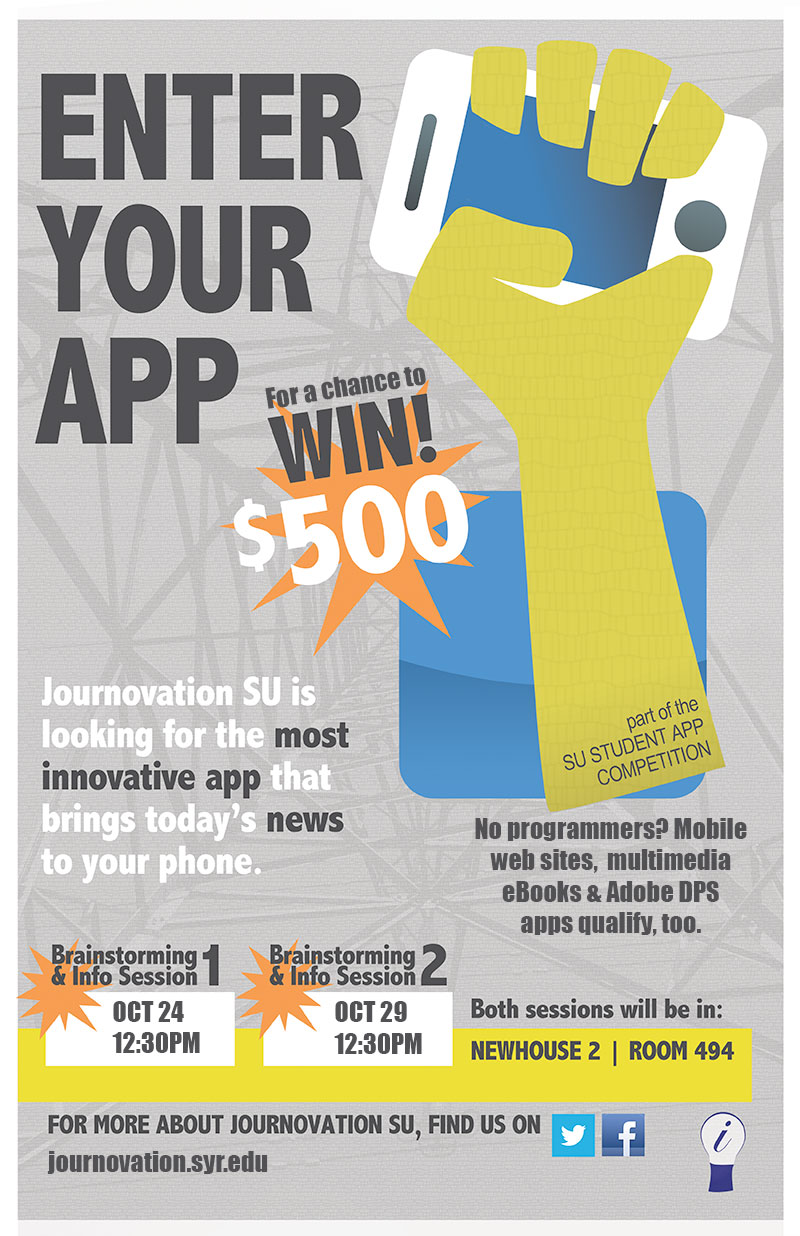 If you want more information on the contest, if you have an idea for an app but don't know what to do next, or if you're interested in this but don't know where to start, we're holding a couple of brainstorming sessions in the next two weeks:
The first is Wednesday, Oct. 24, 12:30 p.m. The second is Monday, Oct. 29, 12:30 p.m.
Both sessions will be held in our office in Newhouse 2, Room 494. We'll provide some food and the space to work on your idea and maybe find some collaborators.
If you have any questions, you can email Dan or Brian. Or follow us on Twitter.
Professor Pacheco in the Press