Knight Foundation announces News Challenge winners
September 20, 2012
The second round of winners in the Knight Foundation's News Challenge were announced on Thursday at ONA, and each of the winners are potentially exciting innovations in the news and journalism space. This challenge revolved around data.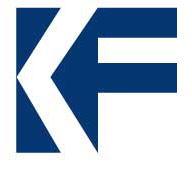 The winners are:
• Local Data, which is a set of tools that allow users to easily collect and organize data about their local communities.
• OpenStreet Map, a community mapping project, received a grant to build a set of tools that will allow more people to add information to maps.
• Census.IRE.org, which helps journalists more easily navigate the always challenging world of US Census data. The Knight Foundation award will allow the group to expand its work into other data sets.
• PopUpArchive, which allows users to better organize multimedia content online, making it searchable and sharable.
• Open Elections, which will create a standardized set of election results for federal and statewide elections in the United States.
• Safecast Radiation & Air Quality, which is striving to create a real-time map of the air quality throughout the United States.
We're looking forward to learning more about all of these projects and perhaps interviewing them for the site.
For more information on all the projects, visit the Idea Lab.
Professor Pacheco in the Press