Spotlight on Nonny de la Peña, Immersive Journalist
October 2, 2012
I first met Nonny de la Peña a few years ago through the Knight News Challenge. She'd just started her project Stroome, a collaborative video editing tool, and I was about to spin off my KNC project Printcasting into BookBrewer. Nonny is still running Stroome on the side, but has meanwhile taken up residence at the University of Southern California's Annenberg as a fellow at the Cinematic Arts School.
[youtube]http://www.youtube.com/watch?v=LOaCT7Kts64[/youtube]I ran into her at the Online News Association conference in San Francisco and was happy to see that she's still plugging along, but even I couldn't predict how incredibly cool her latest project is. Using virtual reality goggles, she can project you into a news story with audio from the actual event, and an incredibly realistic virtual environment and avatars that move around you in real time. You can get a sense for how it works in the 5-minute video above, but you really have to experience it to understand how transformative it is. Rather than reading about an event, or watching it on a monitor, you're actually in it and reacting along with the other virtual witnesses around you.
Nonny has big plans for this technology, including theaters where people can buy a ticket to "ride" through a news story. After entering her first immersive project, which is about a food bank that was running out of food while an elderly man suffered a diabetic seizure, I give a high probability of success to her assertion that enterprising journalists will make a lot of money off traveling immersive VR shows.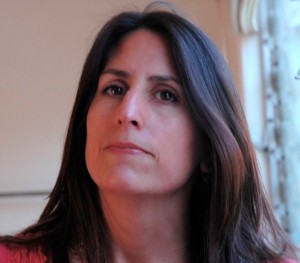 She debuted her first project at the Sundance Film Festival, where she had 3-hour waiting lines and put 1,000 people through the experience. With interest like that, it's not far-fetched to imagine a subset paying $10 each. Not only would that fund further development, but it would show that people will pay to walk a mile in someone else's virtual shoes.
Newspaper sites are putting up paywalls in the hopes of getting people to pay for news, with limited success. Should they be setting up virtual news centers in shopping malls and selling tickets instead?
– Dan Pacheco
Professor Pacheco in the Press