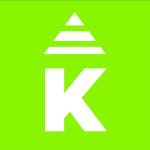 This page features training videos, successful student Kickstarter pitches, and more from the Kick it Up crowdfunding training and acceleration program at the S.I. Newhouse School of Public Communications. The program is hosted by Dan Pacheco, the Chair of Journalism Innovation.
A representative from Kickstarter graciously gave a 90-minute webinar for students, faculty and staff of Newhouse and Syracuse University on October 2, 2013. Over 115 people signed up to attend online, with another 20 in the room. The webinar was broadcast into YouTube live using Google Hangouts On Air. You can watch it here:
SUBSCRIBE FOR UPDATES
We invite you to join our mailing list below. We'll provide updates about the KICK IT UP program, as well as other programs of interest to innovative journalists, storytellers and civic media types.