Emerging Media Platforms (online)
Students in the new online Communications@Syracuse Masters program will be able to take Professor Pacheco's planned Emerging Media Platforms course, which is part of the program's Journalism Innovation track.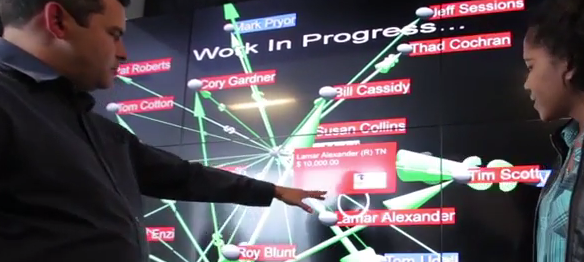 This course will prepare you to predict and project changes in media through the lens of technology, with a focus on emerging technologies that create both opportunities and challenges today. Current technologies that will be explored include virtual and augmented reality headsets (specifically the Oculus Rift, HTC Vive and Hololens); the free Unity3D gaming engine that's used to create VR and AR experiences; open source code for creating simple, interactive data visualizations; microdrones for aerial footage; Arduino microprocessors and sensors for acquiring real-world data; and depth cameras for scanning real-world environments.
Learn more about the Communications@Syracuse online masters program.
This online course is only available to students who are enrolled in the online masters program. However, if you're a student in residence at Syracuse University you can be exposed to similar course material through Professor Pacheco's residential electives, in particular New Tech for New Media and Virtual Reality Storytelling.