About Professor Dan Pacheco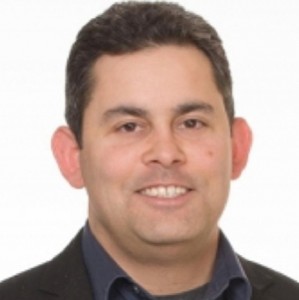 Dan Pacheco is a Professor and Chair of Journalism Innovation at Syracuse University's S.I. Newhouse School of Public Communications, and Principal at FutureForecast Consulting LLC. He is an emerging thinker and leader in the area of experiential design for news and information using virtual reality, gaming environments and body-responsive sensors.
Pacheco has 20 years of experience in digital publishing, from Fortune 500 companies to startups. He started his career as an online producer during for Washingtonpost.com where he launched one of the first online news communities on the Web. Later as a product manager at America Online, he managed the launch and operations of community and social networking products used by millions.
He was recognized as one of the NAA's "20 Under 40" in 2005 and received a large Knight News Challenge grant in 2007 to build a democratized magazine publishing service that evolved into an eBook publishing platform.
When he's not teaching, Pacheco is busy exploring new technologies shaping the future of media, including wearable devices, augmented reality, citizen sensor networks, and drones. He lives in the Syracuse suburbs with his wife and two daughters.
For more info, see: